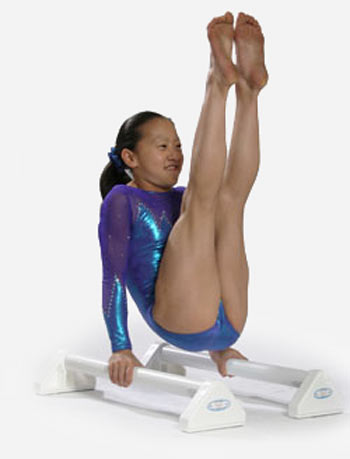 Stan-Ray™ P-24's are the perfect tool for training in the gym or at home. They are lightweight and extremely durable. The patented triangular end cap design gives them extreme stability, which allows athletes to train important skills, safely.
Handstands…. Planche…. Reverse Grip Changes…. Push-ups…. Pirouettes…. and many others
Both Girls and Boys, athletes of all levels, will gain the edge they are looking for to excel in competition or strength training.
The compact size makes it easy to bring anywhere. Bring them to your next meet and stay warmed up in between your rounds of competition.